Pre-Payment Options
We are pleased to inform you that for the 2018-19 school year all schools in the Marysville Joint Unified School District will be offering breakfast and lunch for ALL students for FREE!
You may still use the service below to load funds to your child's account for ala carte and second meal purchases.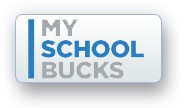 Things to know:
Click on the icon above and it will take you to www.myschoolbucks.com

First, access your account on mySchoolBucks and add your students. If you have multiple children, you can make multiple deposits for each child during your transaction.

To obtain your students student ID number, email or call Nutrition Services.


Online payments are a simple, safe and secure way to make payments to your students account 24 hours a day at your convenience.

With mySchoolBucks you can make a payment using your Visa, MasterCard, and Discover credit card or debit card.

Send Check or Cash

You can always bring money personally or send it with your student. Please place it in an envelope marked clearly with your student's name, their ID #, their teacher's name, the $ amount and the check #. Turn in prepaid deposits to the cafeteria manager or cashier(s).